Elektrikli Etanol Brülör AF50
Ürün ayrıntısı
PDF olarak indir
Ürün etiketleri
Product Introduction:
Bu güzel şöminenin samimi atmosferini evinize getirin ve saf rahatlığın tadını çıkarın. With flames of Art Ethanol Fireplaces, Birlikte oturmak, Kırmızı şaraplar İçerken Mutluluğu ve Başarıyı Aileniz ve Partnerlerinizle Paylaşmak, Konuşma, Çalma, Gülmek ... Bu Harika Olmalı!!!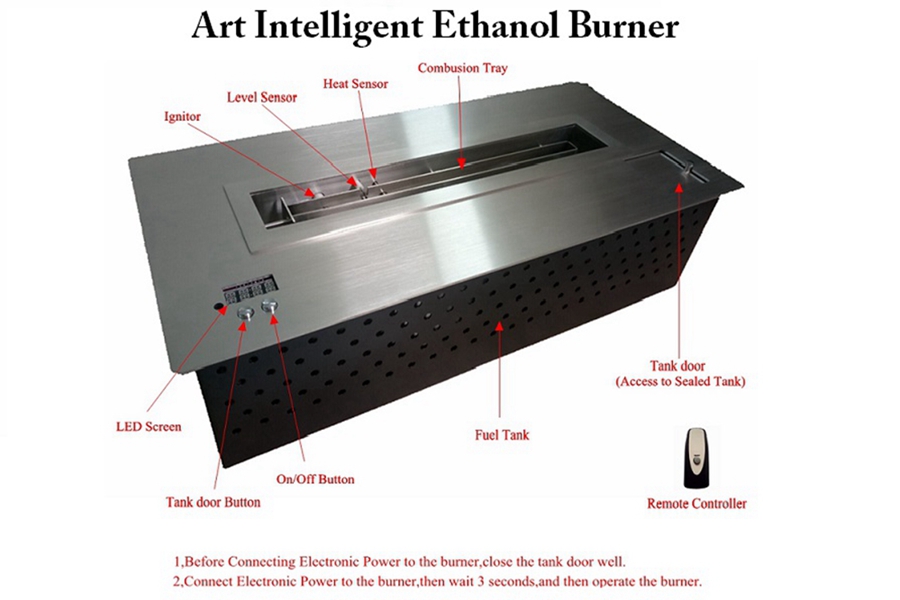 Products Details:
Marka

Sanat şöminesi

Modeli

AF50

Boyut

500mm / LX240mm / WX215mm / H

19.70inç / LX9.45 inç / WX8.46 inç

Uzaktan kumanda

Evet

Kullanım

Minimum odalarda 20 m2

Ağırlık

18.00kilogram

Kapasite

5.70Litre

Yakıt Tüketim

0.4Litre / Saat

Isı çıkışı

2850Watt

Alev Uzunluğu

334mm / 13.15inç

Alev Yüksekliği

180mm / 7.08inç

Ventless

Evet

Kesim Ölçüsü

480mm Uzunluk / 18.90inç

Kesim Ölçüsü

220mm Genişlik / 8.66inç

Kesim Ölçüsü

250mm Derin / 9.85inç

Avantajı

Otomatik Ateşleme / söndürücü, Aşırı ısınmaya karşı koruma, Sallanma koruması,C02 sensörü, Aşırı akış koruması, Çoçuk kilidi

Kullanım

Yatak odası, Apartman , Bar, Ofis…

Sertifikasyon

CE / FCC / IC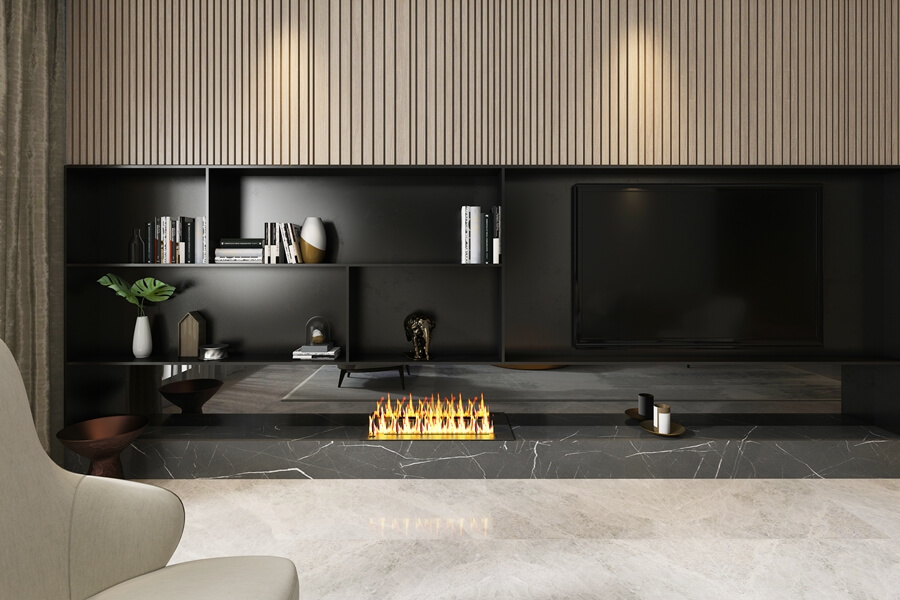 AF50 Model Featured Functions:
1.Akıllı etanol brülör sönmesi veya elektrik panosu ve bir ON / OFF Düğmesi ve uzaktan kumanda ile sipariş edilen ateşleme.
2.Automatic filling injection and manual filling injection function for the burner tank.
3. Paslanmaz ve MDF malzeme.
4. Ayrı biyoetanol tankı ve yanma ocağı.
5. Yetkisiz seviyelere ulaşılması durumunda yangını durduran Co2 Safety kızılötesi dedektörü.
6.Brülör harici kuvvetle hareket ettirilirse sake off fonksiyonu.
7. Brülörün yanma tepsisini doldurmak için otomatik elektrikli pompa.
8. Elektronik ısı dedektörleri ile, izin verilmeyen seviyelere ulaştığında otomatik olarak sönecek.
9. Pil yükleyicili AC şarj cihazı veya pil şarj cihazı.
10. Ses efekti ile.
11. Çocuk Kilidi İşlevi.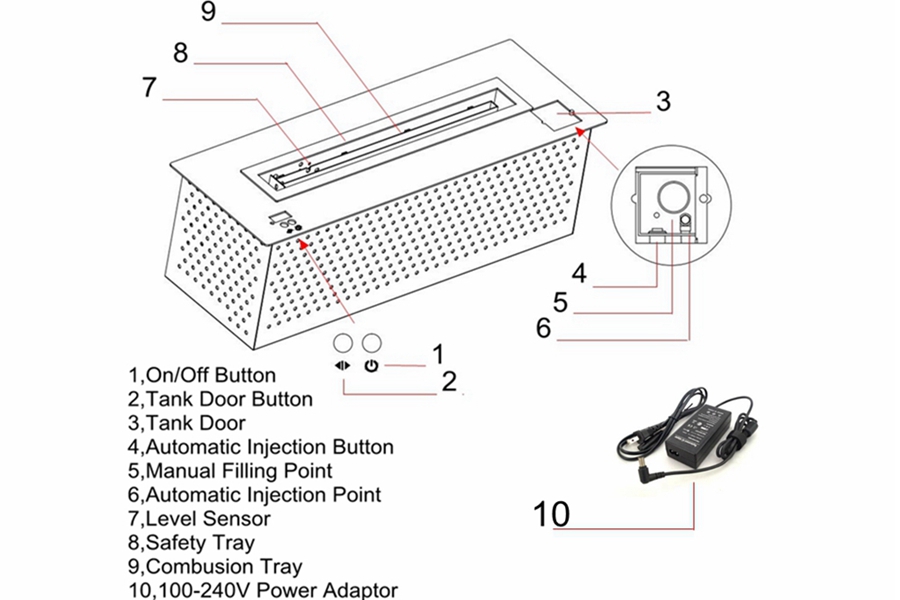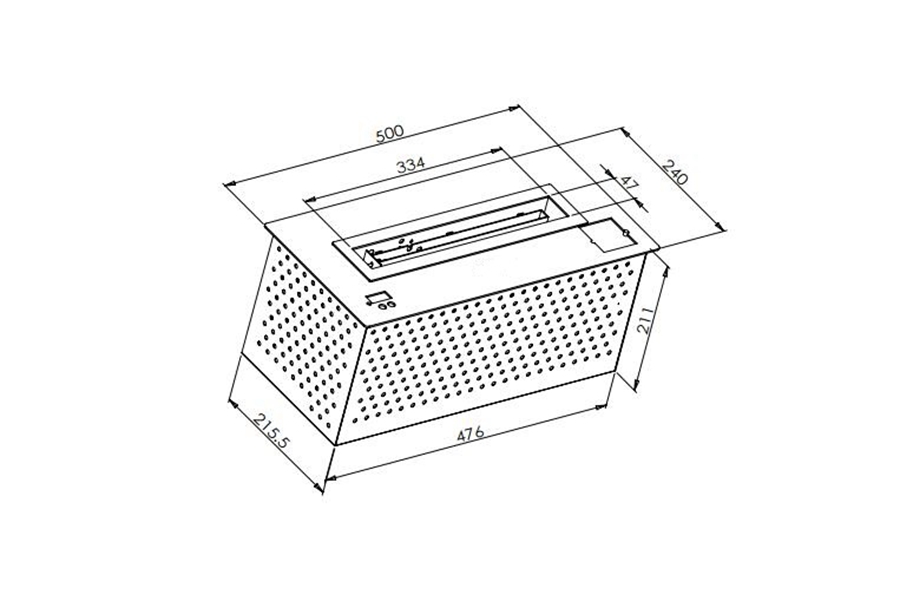 Art Ethanol Fire Model Advantages:
1.Remote Control Capability. Due to its electronic operation, powered by a twelve-volt power source, this ethanol fireplace insert may be ignited and extinguished through an on/off switch located on the burner itself, a one-button remote control or through your smart phone by integrating with your Smart Home System.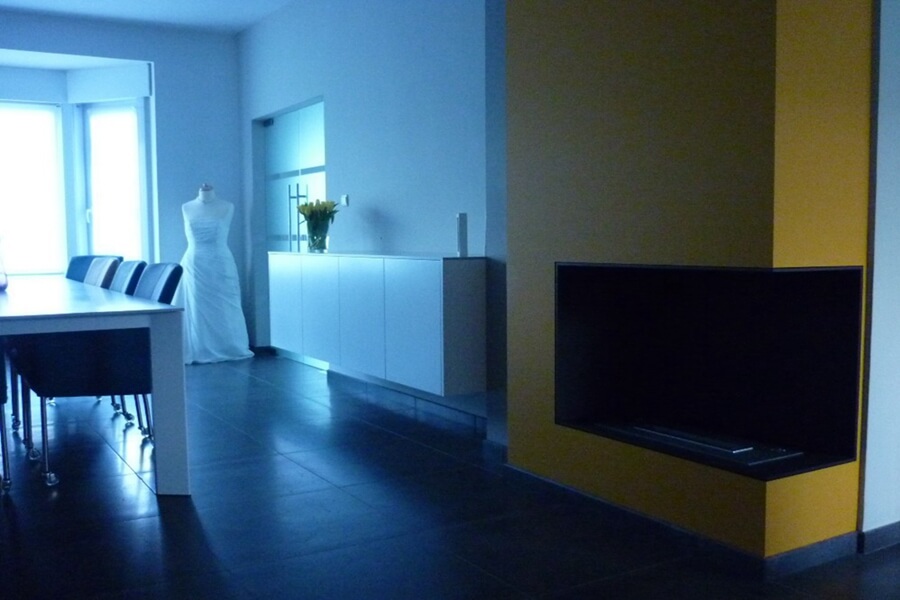 2.On-Board Safety Monitoring. The motherboard of this fireplace insert is safety-central. Constantly self-evaluating its operation, this intelligent burner reacts to any condition that appears atypical. Should it sense an excess amount of carbon dioxide emission or heat output, it will automatically cease operation, extinguish the flame and maintain the lock mechanism of the fuel chamber. Additionally, it will self-extinguish should it sense seismic motion or level of tilt making it a shock-proof device. Fuel and battery levels are also constantly evaluated for optimal performance and will give notification through the burner's LED display, which will indicate operation times and alert you by sound and error message should an event occur.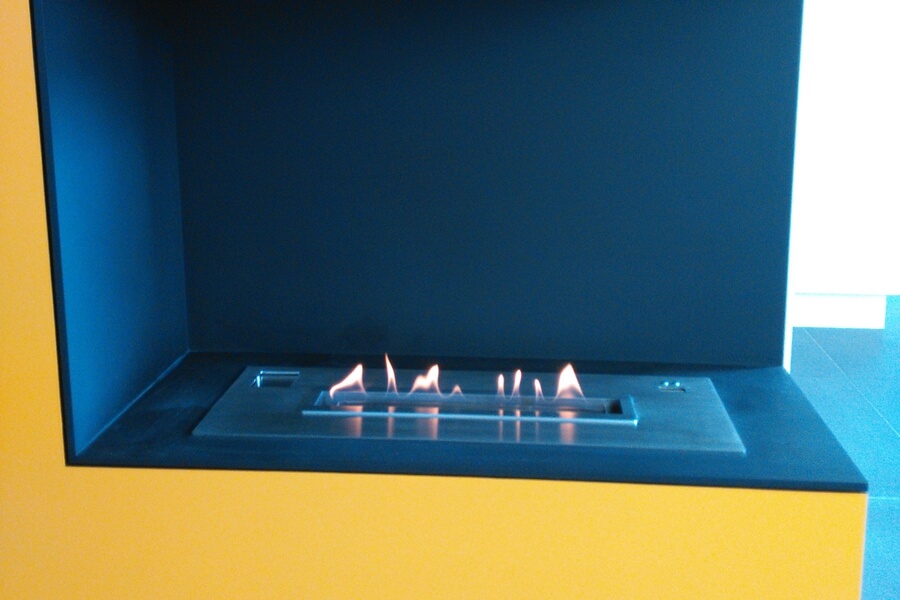 3.Sturdy Construction. Constructed of Grade 304 stainless steel, the ethanol burner is corrosion resistant and exhibits excellent resistance to atmospheric, chemical and other exposures. Its top plate measures three millimeters in thickness (3/32 inches). This allows sturdiness, yet promotes a low profile. For added safety, the bio ethanol burner AF50 offers insulated double hearth construction.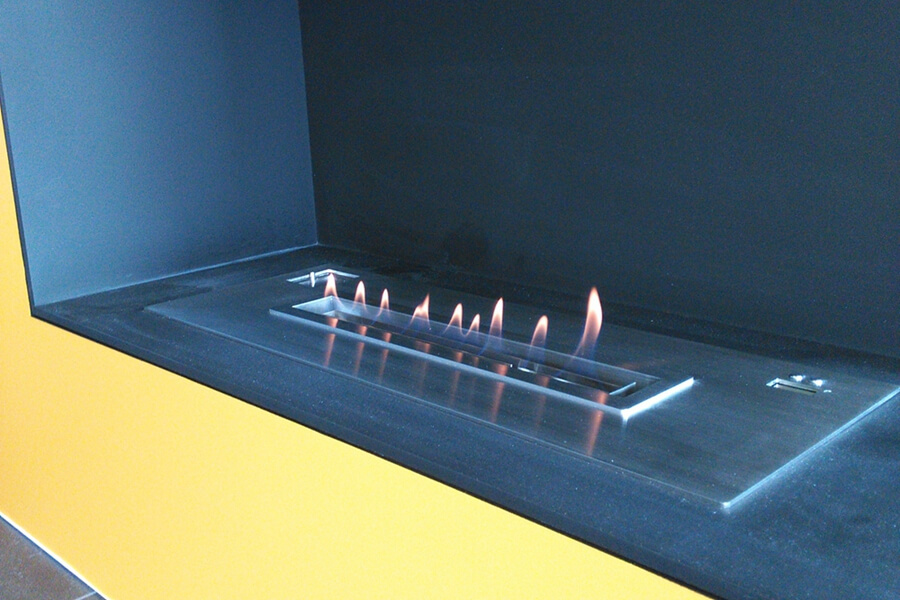 4.Separate Fuel Reservoir and Burner Tray. Continuing with the unprecedented safety features of this ethanol burner, excess fuel is housed in a sealed reservoir. This not only prevents fuel evaporation and the aromatic release of the raw ethanol, but lessens the amount of "exposed" fuel at any given time. Through a medical grade fuel pump, the ethanol is delivered into the burner tray. Only allowing the burner tray to manage a few centiliters of ethanol fuel at a given time promotes additional safety and minimizes the risk of fire-related dangers.
Our certificate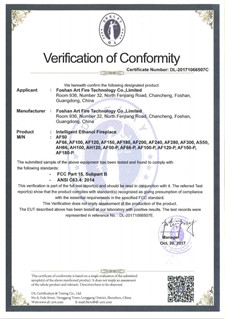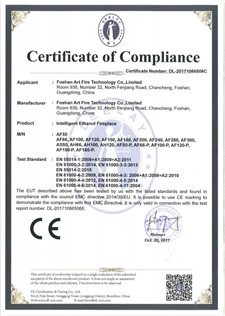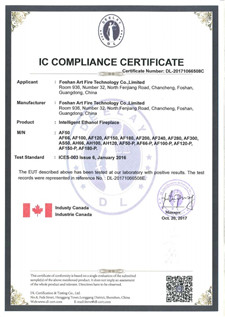 Customer photo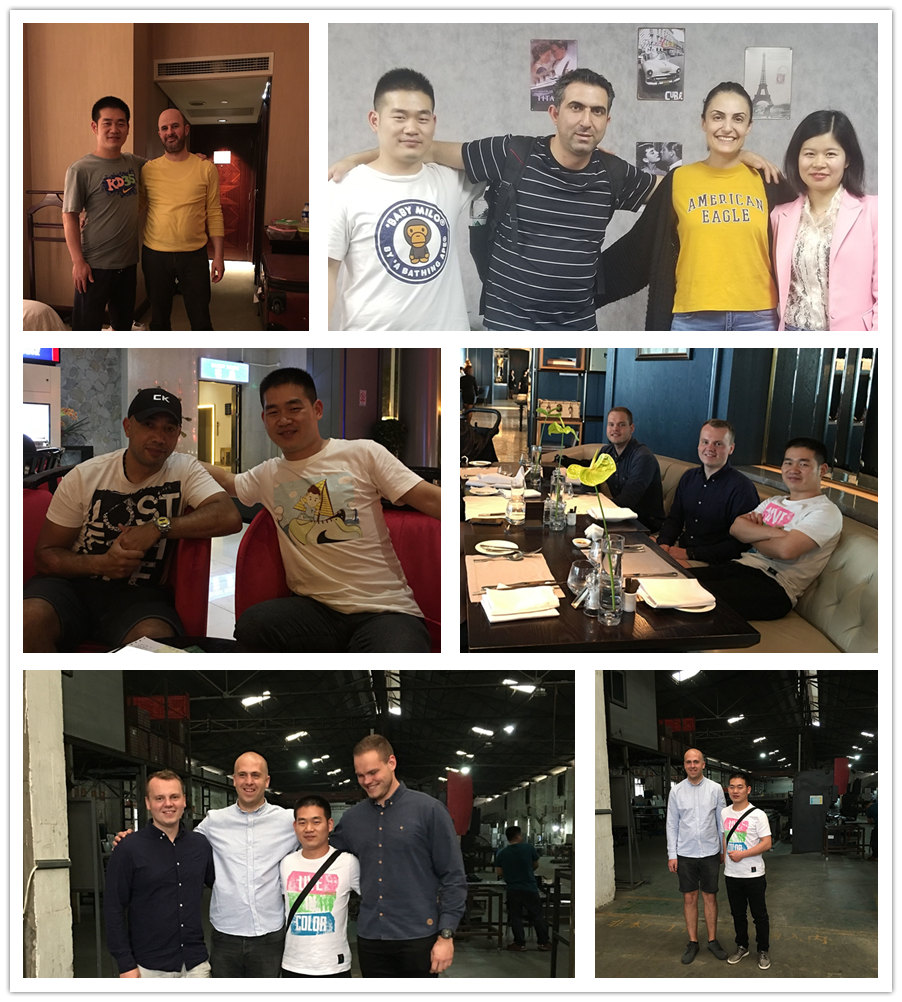 SSS
Q:Örnek sipariş nasıl?
Bir:Üretim öncesi örnek sipariş kabul ediyoruz, başarılı bir işbirliğine geçmeden önce gerekli bir adımdır, bunun için bizimle iletişime geçmekten çekinmeyin.
Q: How to start a project?
Bir: To start your project, please send us the design drawings with a list of material, quantity and finish. Then, you will get the quotation from us within 24 hours.
Q: Which surface treatment are the most common for metal parts?
Bir: Polishing, Black Oxide , Anodized, Powder Coating, Sandblasting, Painting , all kinds of plating(copper plating, chrome plating, nickel plating, gold plating, silver plating…)…
Q: We're not familiar with the international transport, will you handle all the logistic thing?
Bir: Definitely. Many years experience and long term cooperated forwarder will full support us on it. You can only inform us the delivery date, and then you will receive the goods at office/home. Other concerns leave to us.
Q:What is the guarantee?
Bir:Depending on what your project or products is, typical turn around is 1-2 weeks. If you have a specific request, please feel free to ask. We can always work out a fast turn around if needed.
The products are shipped by large specialized companies such as DHL, TNT, TPS, etc.
Genel olarak, inserts and fireplaces are delivered within ten workdays.
We signed with DHL,FEDEX,TNT,UPS Express.
Mesajınızı bize gönderin: