Main Features of the Water Vapor Fireplace Insert
This is a zero-clearance electric fireplace, which allows it to be integrated literally anywhere in your home. The flames of this water vapor electric fireplace are created with ultrasonic technology. The tank capacity allows it to operate for 8-14 hours before you have to refill. The fact that this technology uses water means that there are no harmful substances but also we made sure there is no excessive moisture or condensation from the fireplace.

Why Should You Get a Water Vapor Electric Fireplace
Using cutting-edge technology, we have created this beautiful water vapor fireplace insert. The flames are so realistic, you will never believe they are created with a combination of LED and water mist. Now, imagine sitting next to this fireplace with a cup of hot cocoa and beautiful ambient music. Doesn't it sound nice? Water vapor electric fireplace can take relaxation to a completely new level!
If you are looking for a water vapor fireplace insert that is not only lifelike and beautiful but also safe to use, our products are the best option. We have gone through all the necessary certification procedures and performed multiple quality-control tests to create a fireplace to meet even the most demanding safety requirements.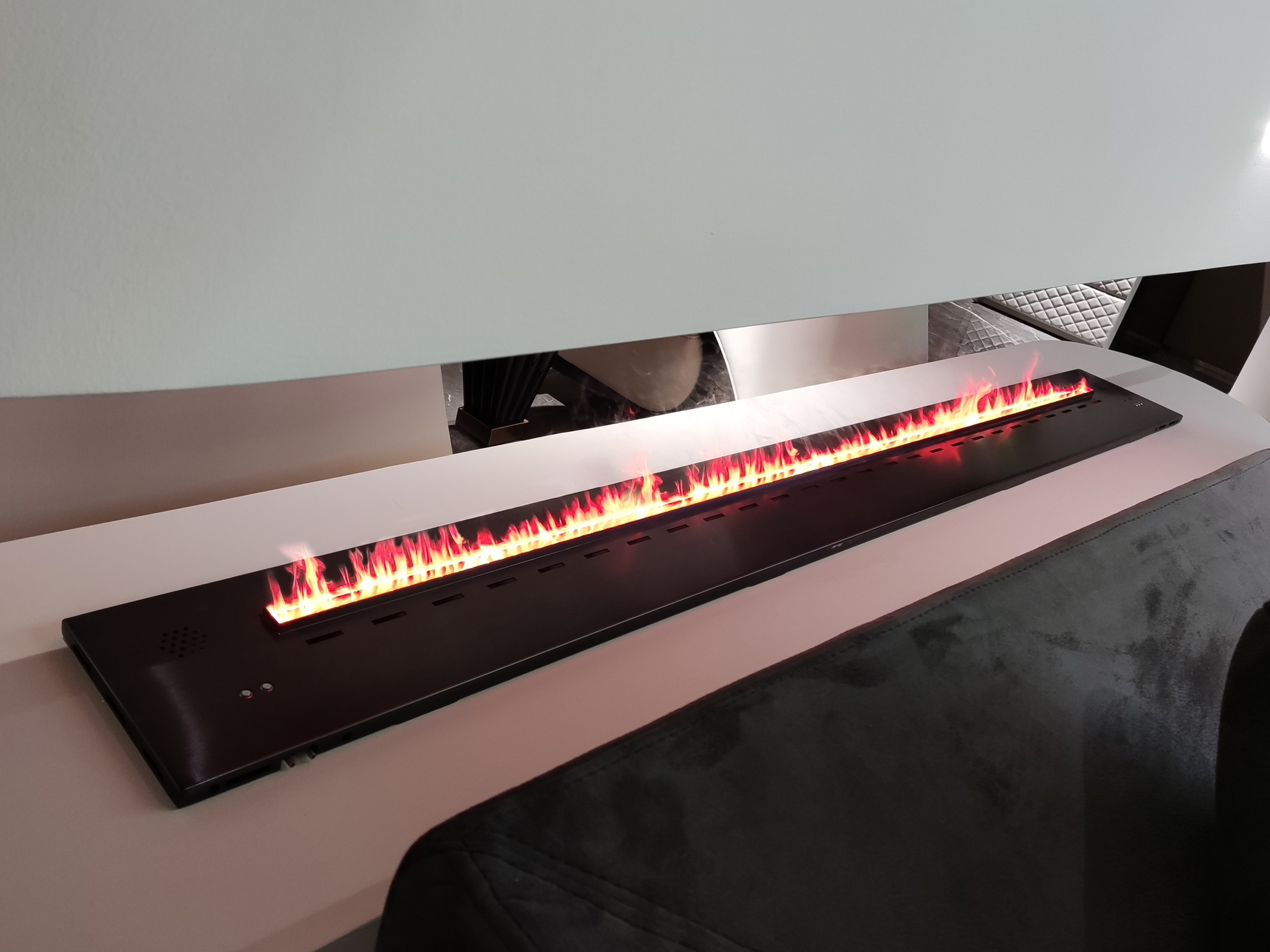 Ventless Water Vapor Fire AFW 80 ;Ventless Water Vapor Fire AFW150 ;
Ventless Water Vapor Fire AFW100 ;Ventless Water Vapor Fire AFW120 ;
---
Post time: 2022-04-11