Ventless Water Vapor Fire AFW80
Product Detail
Download as PDF
Product Tags
Product Introduction:
With Flames of Art 3D Water Vapor Fireplace Model AFW80,easy to install and operate.It save lots of time and money for Interior Decorations Art Vapor Fires Advantages: No need Chimney, No need fuel, No need battery, No heat, No niose,Only for Interior Designs like real flames with Unlimited Colors.
–Multiple Color Model AFW80:
Brand

Artfireplace

Model

AFW80

Dimension

810mm/LX250mm/WX215mm/H

31.89inch/LX9.84inch/WX8.46inch

Remote Control

Yes

Usage

In rooms of minimum 40 m2

Weight

28.00kg

Capacity

3.00Liter

Fuel Consumption

0.2Liter/Hour

Output

100Watt

Flame Length

550mm / 21.65inch

Flame Height Adjustable

100mm--400mm / 3.94inch—15.75inch

Flame Speed Adjustable

Yes

Cutout Dimension

780mm Length / 30.71inch

Cutout Dimension

220mm Width / 8.66inch

Cutout Dimension

260mm Deep / 10.24inch

Advantage

Flame Height adjustable, Flame Speed adjustable, Over flow protection, Child-lock

Usage

Bedroom, Apartment , Bar, Office…

Certification

CE/FCC/IC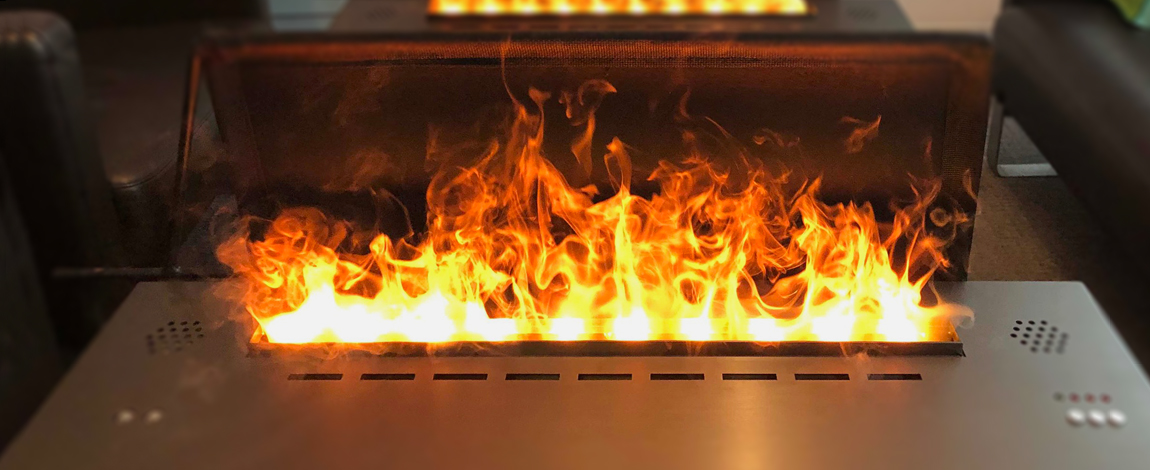 Multiple Color 3D Water Vapor Fires Functions:
1.Button ON/OFF and App
2.Material in stainless and MDF
3.Flame Height Adjustable
4.Flame Speed: Adjustable
5.Flame Multiple Colors
6.LED Light
7.Automatic Fill The Tank
8.Automatic Drainage system
9.Green Energy Conservation
10.Overflow protection function
11.Overvoltage protecting and power leakage protecting functions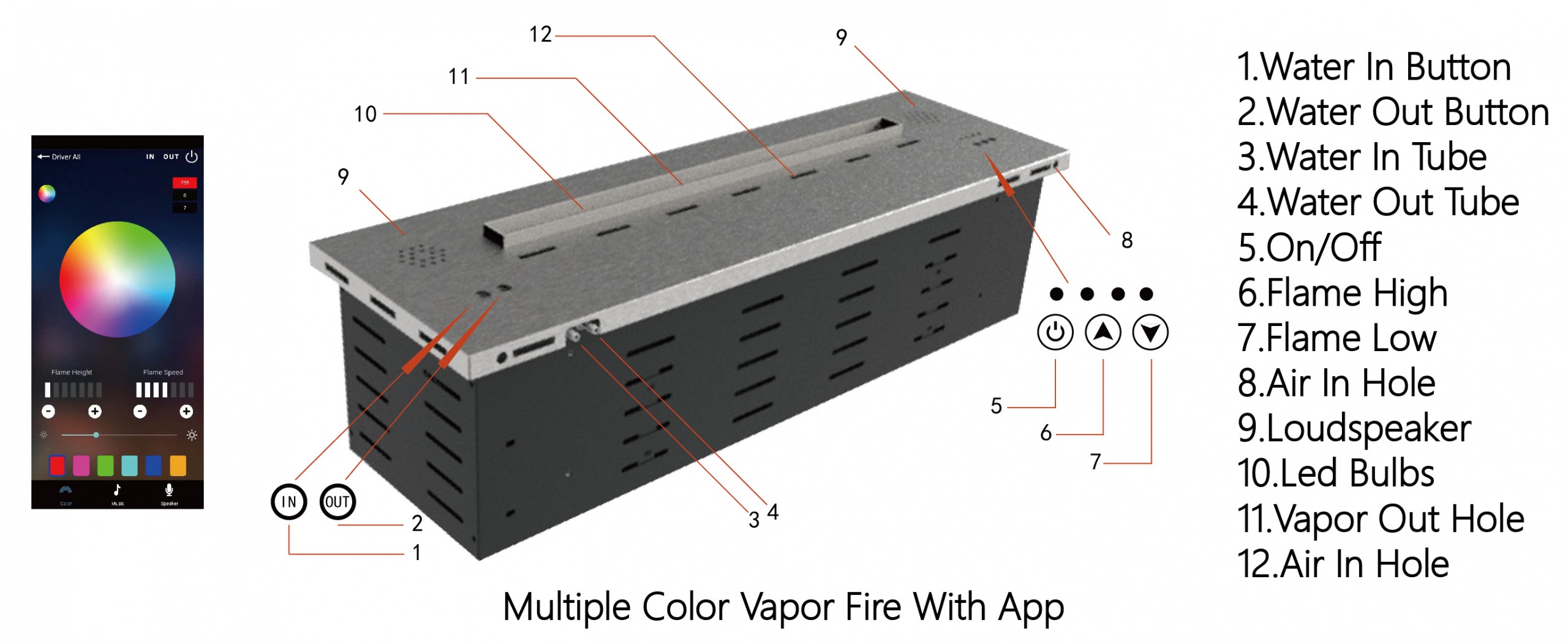 Art Vapor Fire Models Advantages:
Remote Control Capability. Due to its electronic operation, powered by a twelve-volt power source, this vapor fire insert may be turned on/off switch located on the burner itself, a five-button remote controller or through your smart phone by integrating with your Smart Home System.
On-Board Safety Monitoring. The motherboard of this fireplace insert is safety-central. Constantly self-evaluating its operation, this intelligent burner reacts to any condition that appears atypical. Should it sense an excess amount of carbon dioxide emission, it will automatically cease operation.
Sturdy Construction. Constructed of Grade 304 stainless steel, the vapor burner is corrosion resistant and exhibits excellent resistance to atmospheric, chemical and other exposures. Its top plate measures three millimeters in thickness (3/32 inches). This allows sturdiness, yet promotes a low profile.
Ventless Designs. With An Art Water Vapor Fire Model, it will be much more convenient for the designers to install the vapor burner anywhere fit in the room. No need set ventilation system under the burner.

FAQ
Q:How about sample order?
A:We accept sample order before production, it's an necessary step before moving to successful cooperation, do not hesitate to contact with us for that.
Q: Which surface treatment are the most common for metal parts?
A: Matt Black Finish Top
Q: We're not familiar with the international transport, will you handle all the logistic thing?
A: Definitely. Many years experience and long term cooperated forwarder will full support us on it. You can only inform us the delivery date, and then you will receive the goods at office/home. Other concerns leave to us.
Q:What is the guarantee?
A: All our products come with good condition, ready to use.
We promises all clients 2 years long warranty time.
If our products are damaged or can not be repaired, we will send you a same new one free for replacement. All spare parts are delivered to you free.
All our products are of highest quality.
How To Install Art Vapor Fires?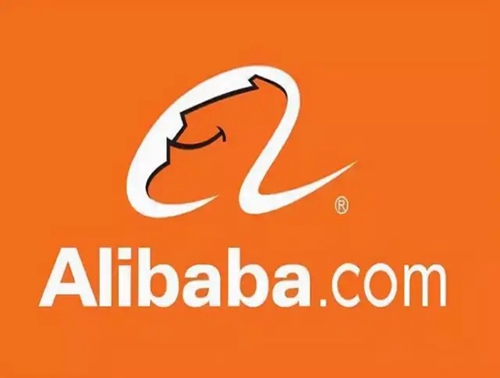 Art Fireplace Alibaba Store
Send your message to us: