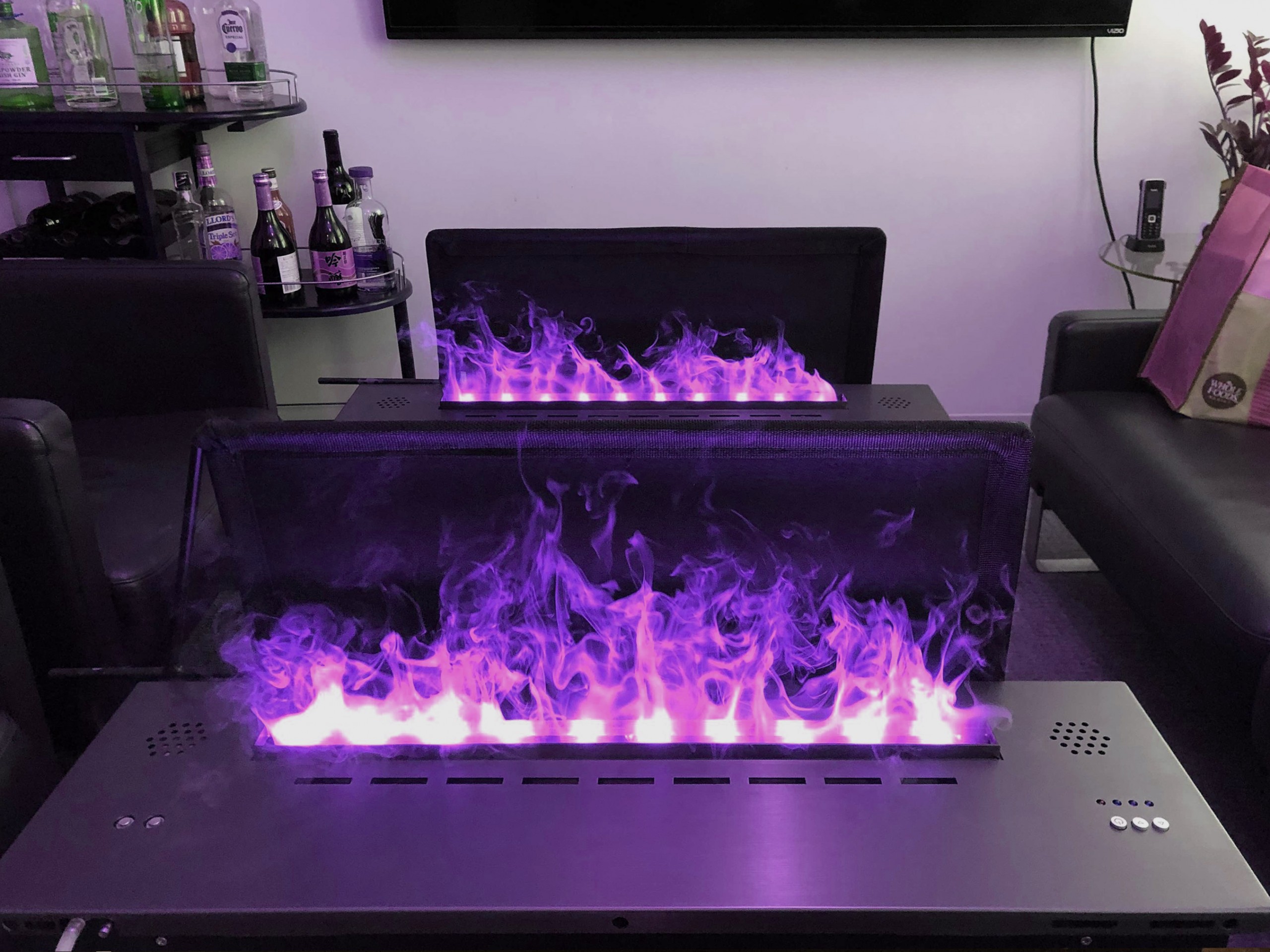 Generally what customers are trying to figure out is how this works.
In the last decade, Electric Fireplace manufacturers have been trying to close the gap in realistic-looking flames. An electric fireplace doesn't actually have real flames. These faux fireplaces use lights to mimic flames, and they are getting better and better at it. One way they have done this is by using water vapor in conjunction with lighting and even sounds played over internal speakers.
This contemporary and elegant line of Fireplaces is specially designed for Water Vapor cassettes. From small and versatile linear models to extra-large linear models, water vapor fireplaces are available in various configurations and sizes using single or multiple burners.
One of the best advantage of our Fireplaces is that there is no limit to your imagination. You can create the most amazing linear fireplace. The result will be incredible, but unlike a gas fireplace, you will be able to enjoy your fireplace as much as you want. Many people are unaware that they will not be able to use their gas fireplace in most cases for more than an hour due to the high efficiency and the amount of heat they provide. With this Revolutionary Technology, you will be able to enjoy your Fireplace all year round.
Whether you need to fill a space large or small, in a home, office, condo, restaurant, bar, hotel or elsewhere, the different models of Design can meet your needs.
Endless design flexibility and installation provide freedom for interior designers, architects, builders, landscapers and homeowners.

Ventless Water Vapor Fire AFW 80 ; Ventless Water Vapor Fire AFW150 ;
Ventless Water Vapor Fire AFW100 ; Ventless Water Vapor Fire AFW120
---
Post time: 2022-02-25