Burner Ethanol dealain AF50
bathar Detail
Download as PDF
bathar Tags
Product Introduction:
Thoir faireachdainn dlùth den teallach bhrèagha seo nad dhachaigh agus faigh tlachd às an coziness fìor. With flames of Art Ethanol Fireplaces, Nan suidhe còmhla, A 'roinneadh an toileachas agus an soirbheachas le do theaghlach agus do chom-pàirtichean fhad' s a bhios tu ag òl fìon dearg, A 'bruidhinn, A 'cluich, A 'gàireachdainn… Feumaidh sin a bhith fìor mhath!!!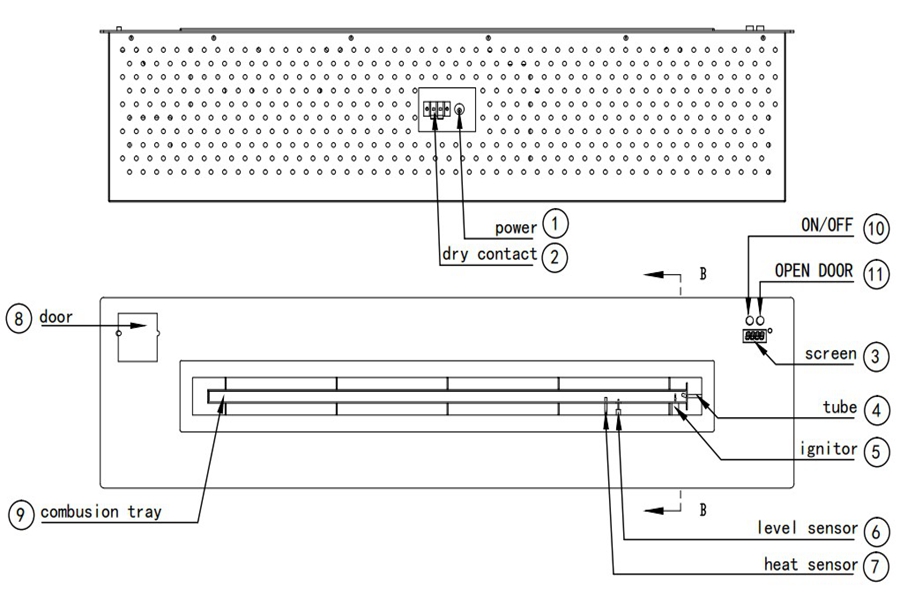 Products Details:
Brand

Artfireplace

Model

AF50

Dimension

500

mm/LX240mm/WX215mm/H

19.70

inch/LX9.45inch/WX8.46inch

Remote Control

tha

Usage

In rooms of minimum

20

m2

Cuideam

18.00kg

Capacity

5.70

Liter

Fuel

Consumption

0.4

Liter/Hour

Heat Output

2850

Watt

Flame Length

334

mm

/ 13.15

inch

Flame Height

180

mm

/ 7.08

inch

Ventless

tha

Cutout Dimension

480

mm Length

/ 18.90

inch

Cutout Dimension

220

mm Width

/ 8.66

inch

Cutout Dimension

250

mm Deep

/ 9.85

inch

Advantage

Auto-Ignition/extinguisher

,

Over heat protection

,

Shake-off protection

,

C02 sensor

,

Over flow protection

,

Child-lock

Usage

Bedroom

,

Apartment

,

Bar

,

Office…

Certification

CE/FCC/IC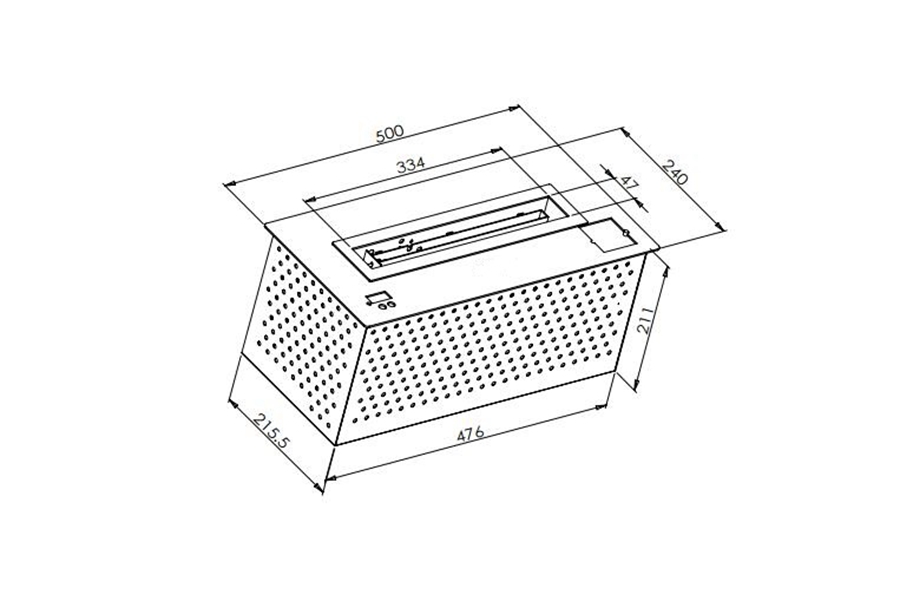 AF50 Model Featured Functions:
1.Intelligent ethanol burner extinction or ignition ordered by electric board and a Button ON/OFF and remote controller.
2.Automatic filling injection and manual filling injection function for the burner tank.
3. Material in stainless and MDF.
4. Separately bio-ethanol tank and burning hearth.
5. Co2 Safety infrared detector which stops the fire in the event of reaching un-authorized levels.
6.Sake off function if the burner is moved by external force.
7. Automatic electric pump to fill the combustiontray of the burner.
8. With electronic heat detectors, it will automatic extinction when the temperature reaching the un-authorized levels.
9. AC charger or battery charger with battery loader.
10. With audio effect.
11. Child Lock Function.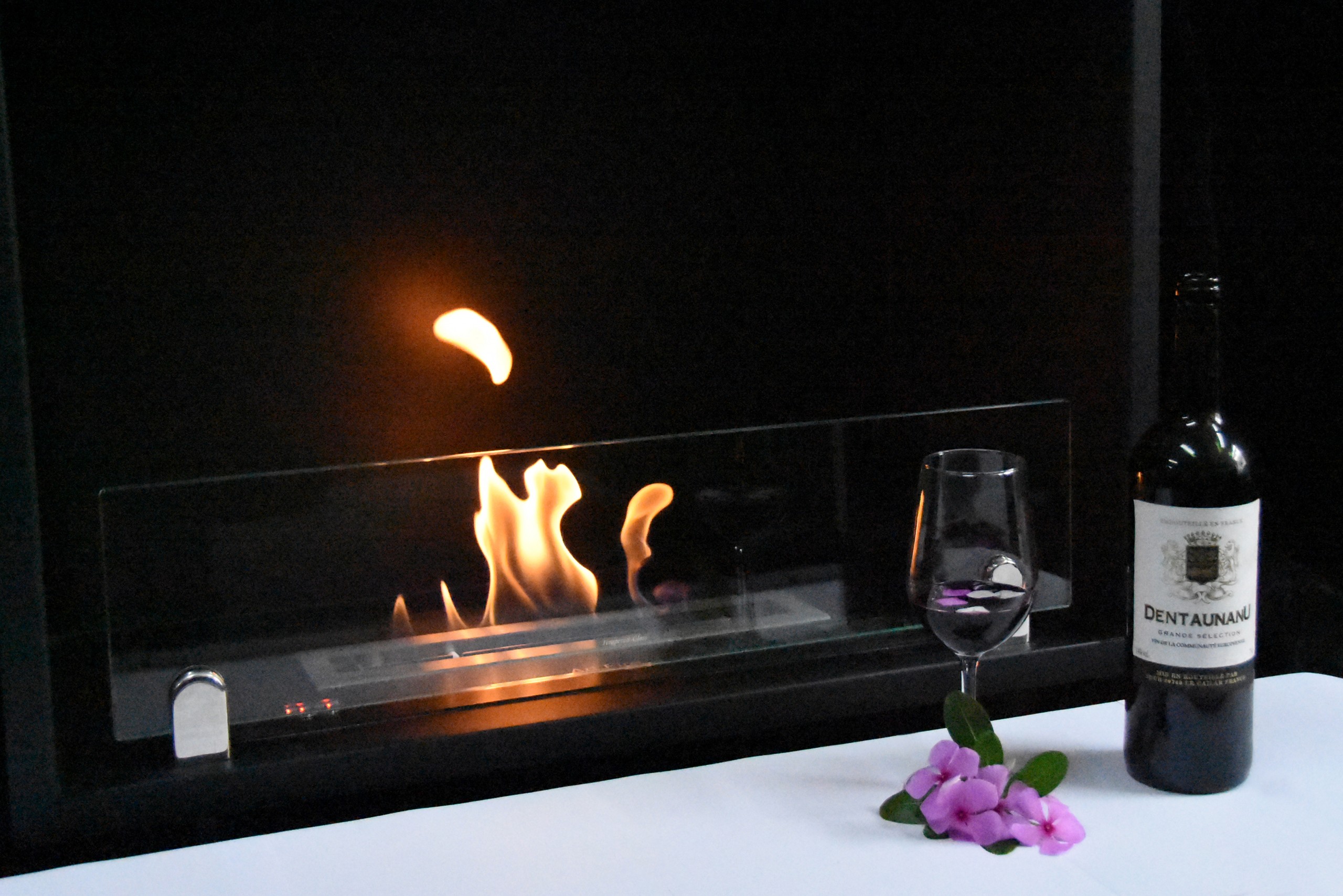 Customized products:
price according to customer requirements size and quantity a single report!
Normal duration of 10-15 workdays (expedited orders, please consult customer service and sales)
Art Ethanol Fire Model Advantages:
1.Remote Control Capability. Due to its electronic operation, powered by a twelve-volt power source, this ethanol fireplace insert may be ignited and extinguished through an on/off switch located on the burner itself, a one-button remote control or through your smart phone by integrating with your Smart Home System.
2.On-Board Safety Monitoring. The motherboard of this fireplace insert is safety-central. Constantly self-evaluating its operation, this intelligent burner reacts to any condition that appears atypical. Should it sense an excess amount of carbon dioxide emission or heat output, it will automatically cease operation, extinguish the flame and maintain the lock mechanism of the fuel chamber. Additionally, it will self-extinguish should it sense seismic motion or level of tilt making it a shock-proof device. Fuel and battery levels are also constantly evaluated for optimal performance and will give notification through the burner's LED display, which will indicate operation times and alert you by sound and error message should an event occur.
3.Sturdy Construction. Constructed of Grade 304 stainless steel, the ethanol burner is corrosion resistant and exhibits excellent resistance to atmospheric, chemical and other exposures. Its top plate measures three millimeters in thickness (3/32 inches). This allows sturdiness, yet promotes a low profile. For added safety, the bio ethanol burner AF50 offers insulated double hearth construction.
4.Separate Fuel Reservoir and Burner Tray. Continuing with the unprecedented safety features of this ethanol burner, excess fuel is housed in a sealed reservoir. This not only prevents fuel evaporation and the aromatic release of the raw ethanol, but lessens the amount of "exposed" fuel at any given time. Through a medical grade fuel pump, the ethanol is delivered into the burner tray. Only allowing the burner tray to manage a few centiliters of ethanol fuel at a given time promotes additional safety and minimizes the risk of fire-related dangers.

FAQ
C:How about sample order?
A:We accept sample order before production, it's an necessary step before moving to successful cooperation, do not hesitate to contact with us for that.
C: Mar a thòisicheas tu air pròiseact?
A: Gus do phròiseact a thòiseachadh, feuch an cuir thu thugainn na dealbhan dealbhaidh le liosta de stuthan, meud agus crìochnachadh. An uair sin, gheibh thu an cuòt bhuainn a-staigh 24 uairean.
C: Dè an làimhseachadh uachdar as cumanta airson pàirtean meatailt?
A: Snasadh, Ocsaidean Dubh , Anodized, Còmhdach pùdar, Sandblasting, A' peantadh , a h-uile seòrsa plating(plating copair, chrome plating, plating nicil, plating òir, plating airgid…)…
C: Chan eil sinn eòlach air còmhdhail eadar-nàiseanta, an làimhsich thu a h-uile rud loidsigeach?
A: Gu cinnteach. Bheir mòran bhliadhnaichean de eòlas agus neach-adhartachaidh co-obrachail fad-ùine làn thaic dhuinn air. Chan urrainn dhut ach an ceann-latha lìbhrigidh innse dhuinn, agus an uairsin gheibh thu am bathar san oifis / dachaigh. Tha draghan eile gar fàgail.
C:What is the guarantee?
A:Depending on what your project or products is, typical turn around is 1-2 weeks. If you have a specific request, please feel free to ask. We can always work out a fast turn around if needed.
The products are shipped by large specialized companies such as DHL, TNT, TPS, etc.
Generally, inserts and fireplaces are delivered within ten workdays.
We signed with DHL,FEDEX,TNT,UPS Express.
How To Design and Install Art Ethanol Fires?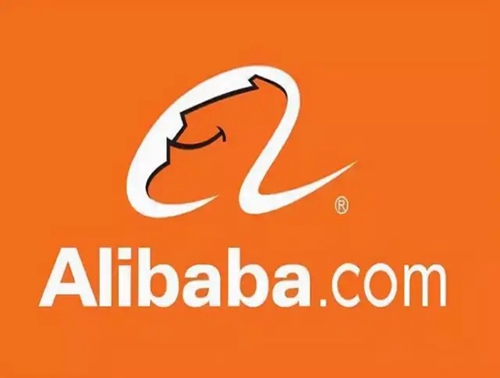 Art Fireplace Alibaba Store
Send teachdaireachd agad a chur thugainn: