With an Art electronic ethanol fireplace, lighting is done automatically, by simply pressing a button ON/OFF. There is no need to bring your hands near the flame. Also, this means you're only lighting a few centiliters of the combustible injected by the pump and not the entire quantity of ethanol like in a manual reservoir burner.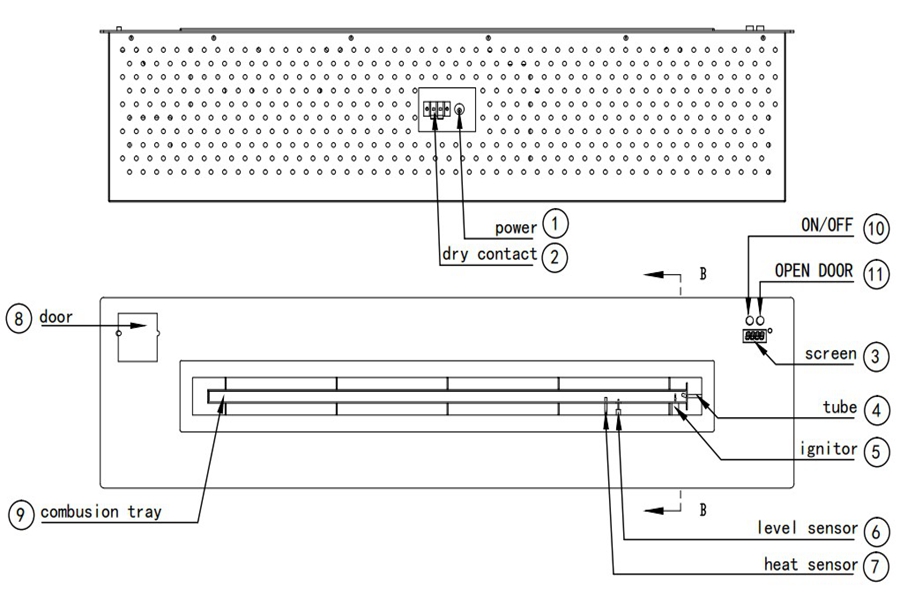 Art Ethanol Fire Models Featured Functions:
1.Intelligent ethanol burner extinction or ignition ordered by electric board and a Button ON/OFF and remote control.
2.Automatic filling injection and manual filling injection function for the burner.
3. Material in stainless and MDF.
4. Separately bio-ethanol tank and burning hearth.
5. Co2 Safety infrared detector which stops the fire in the event of reaching un-authorized levels.
6.Sake off function if the burner is moved by external force.
7. Automatic electric pump to fill the combustion tray of the burner.
8. With electronic heat detectors, it will automatic extinction when the temperature reaching the un-authorized levels.
9. AC charger or battery charger with battery loader.
10, With audio effect.
11. Child Lock Function.
Inspirations ecological fire: the mix of the cultures and the atmospheres! This will be a great idea for super interior fire space design!
We can conceive all decorations with these new fire-devices. Really Nice idea to own a modern intelligent bio ethanol fireplace!
Bring the intimate atmosphere of this beautiful fireplace in your home and enjoy the pure coziness.
With flames of art ethanol Fireplace, Sitting together, Sharing the Happiness and Success with Your Family and Partners while drinking red wines, Talking, Playing, Laughing…That must be Great!!!
---
Post time: 2020-04-27