The main function of the 3D water vapor electric fireplace is decorative, rendering the atmosphere, without the function of heating. The reason for this is to start with the principle of the fireplace.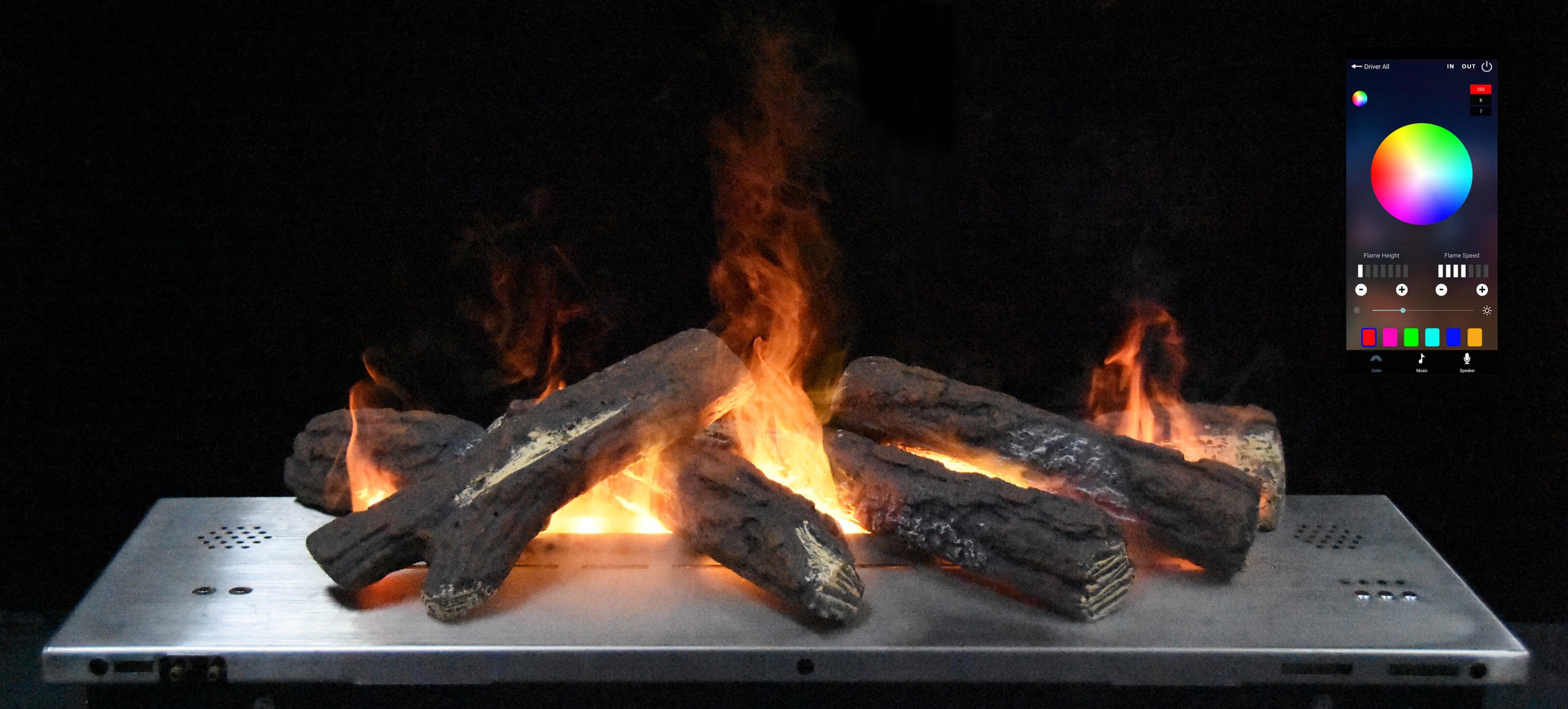 The principle of Art 3D water steam electric fireplace is to use ultrasonic waves to create a fog, design the right flow, and then project the light as a simulation of a three-dimensional fake flame. Сураныч, биз менен байланышыңыз жана биз сизге жардам берүү үчүн колубуздан келгендин баарын кылабыз, the installation of the water steam fireplace is sunken, it's surface in addition to imitating the flame, there is no other installation.
If the water vapor electric fireplace can be heated, the heating component is bound to be on the body, the heating principle is the same as the hairdryer. In such a construction principle, when you embed the water vapor fireplace in the marble or other exterior cladding material recess, the marble exterior cladding surface needs to be reserved for air vents, but such a decorative effect may not be what you want.
Кошумча, the hot airflow from the heating vent will lead to turbulent airflow around the water vapor steam electric fireplace, so that the water mist from the fireplace to the front or downward activity, directly affects the effect of the fog fireplace originally imitated the flame.
Сураныч, биз менен байланышыңыз жана биз сизге жардам берүү үчүн колубуздан келгендин баарын кылабыз, жана 3D water vapor steam electric fireplace is not heating.

The main feature and advantage of the 3D water vapor electric fireplace is the realistic and dream-like effect. It can add the right amount of comfort and ambiance to your house, home, and create the necessary scene needed to create stunning spatial focal points and build conversations. The flame and smoke effects provide a realistic feeling never before seen in a traditional electric fireplace. And the water steam fireplace can also be adapted to a variety of places, creating a dreamy experience that resembles and is different from a real fire, and is an excellent choice for furniture, hotel, bar, and other decoration design.
Any length, any location, and any number of sides. Forget about venting, gas lines and hot glass, because they are a thing of the past. Now imagine flames made of water that you can reach out and touch. Revolutionary Water Vapor technology reinvents the electric fireplace and makes it easier than ever to add a dramatic fire feature to any space. See-through, three-sided, open concept, the possibilities are endless, so go ahead and play with fire.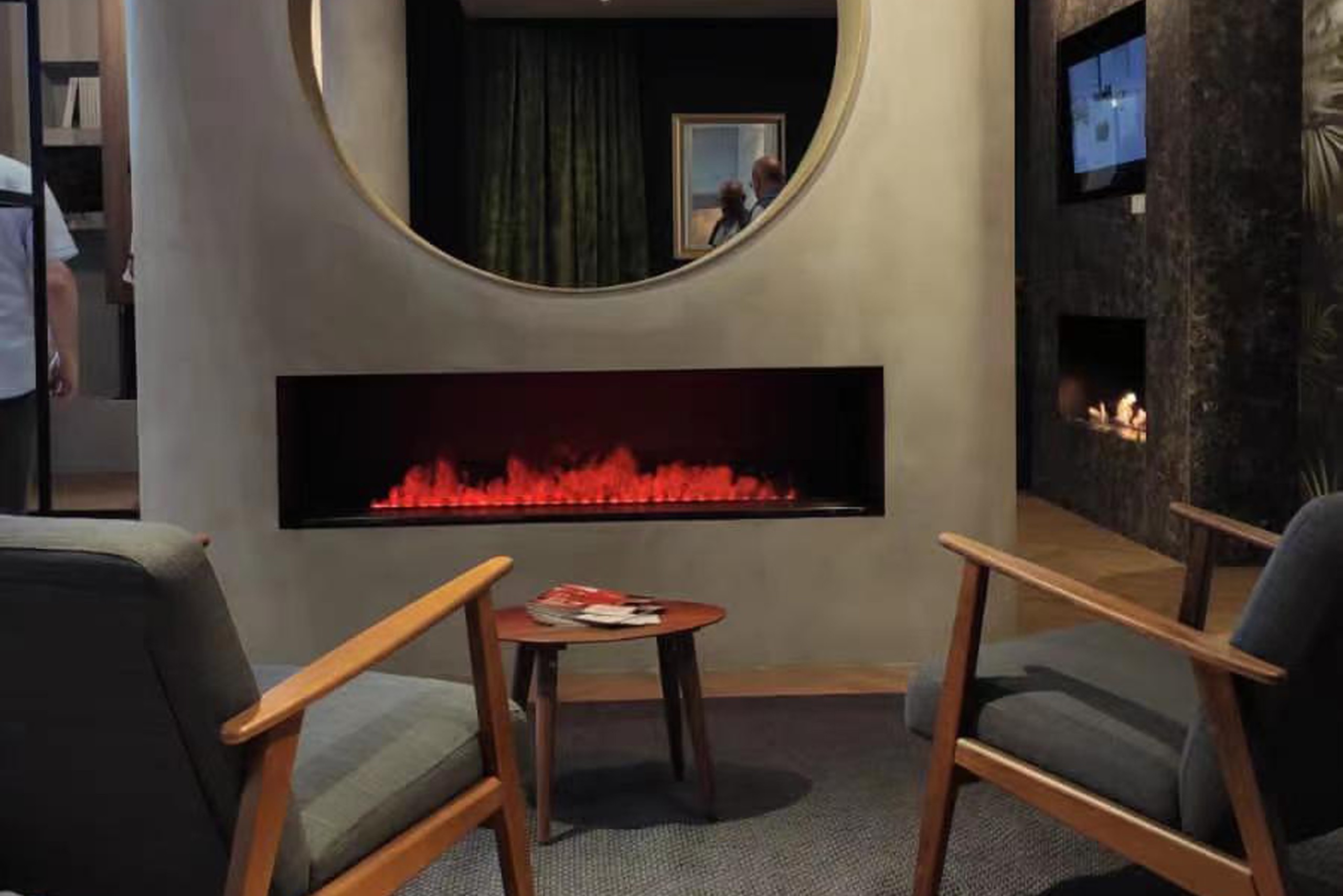 Easily create a pleasant and stunning atmosphere:
Operates on a standard 110V-240V
No chimney
No glass
No ethanol/gas required, just water!
Auto-fill or reservoir
Easy-to-fill water reservoir allows up to 14 hours of continuous operation
Eco-friendly
100% коопсуз
Жылуулук жок (available in option)
Economical: low cost to run
No Technical constraints

---
Post time: 2022-08-01