Intelligent Ethanol Burner AF66
Dettaglio produttu
Download as PDF
Tags Prodotto
Introduzione produttu:
Among the best Art Fireplace Designs, The Ventless Model Ethanol Burner AF66 (68cm) inserts allows the flames to develop freely and in a very natural way. The intermediate solution for a dynamic fire which remains compatible with the medium-sized rooms.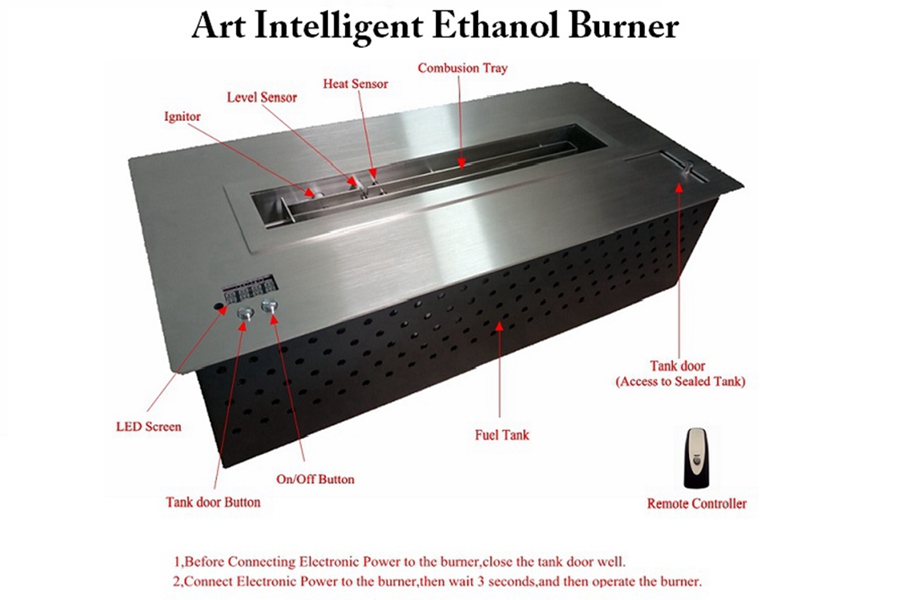 Dettagli produttu:
Marca

Artfireplace

Modellu

AF66

Dimensione

680mm / LX240mm / WX215mm / H

26.77inch / LX9.45inch / WX8.46inch

Cuntrolla remota

Iè

U so usu

In stanze di u minimu 25 m2

U pesu

21.00kg

Capacità

7.50Litre

Fuel U cunsumu

0.6Litre / Ora

Potenza di calore

3750Watt

Lunghezza di a fiamma

474mm / 18.66inch

Altura di a fiamma

180mm / 7.08inch

Ventless

Iè

Dimensione Cutout

640mm Lunghezza / 25.20inch

Dimensione Cutout

220mm Larghezza / 8.66inch

Dimensione Cutout

250mm Profonda / 9.85inch

Vantaghju

Autoaccensione / estintore, Prutezzione sopra u calore, Prutezzione di scuzzu,Sensore C02, Prutezzione di u flussu di sopra, Schernu à u zitellu

U so usu

Bedroom

,

Apartment

, Bar,

Office…

Certificazione

CE / FCC / IC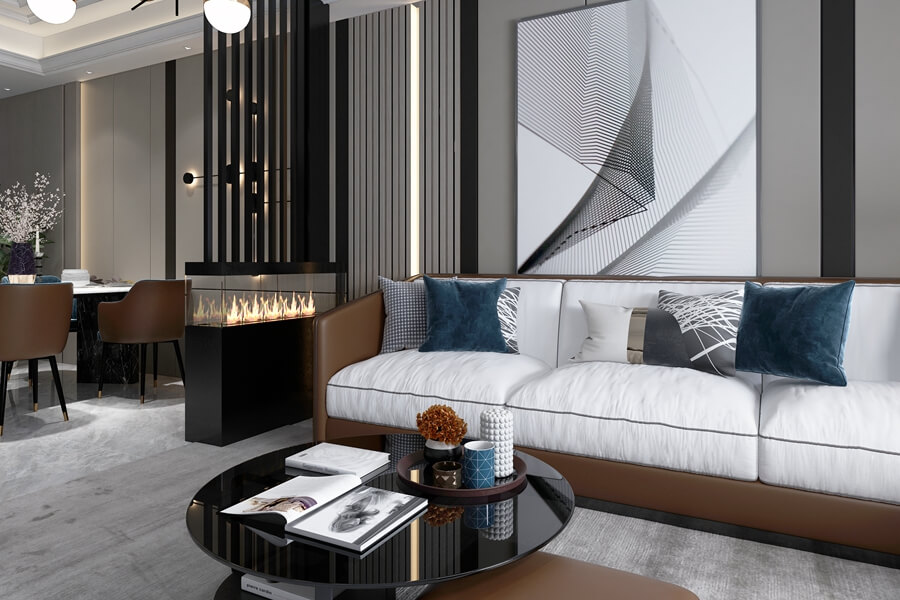 AF66 Model Featured Functions:
1.Estinzione intelligente di u bruciatore di etanole o accensione urdinata da una tavola elettrica è un buttone ON / OFF è un telecomunicazione remota.
2.Iniezione di riempimentu automaticu è funzione d'iniezione manuale di pienu per u burner.
3. Materiale in inox è MDF.
4. Separatamente tank bio-etanol è focu ardente.
5. Detector di infrarosso di sicurezza Co2 chì ferma u focu in casu d'arrivà à livelli non autorizati.
6.Sake off function si u burner hè mossa da forza esterna.
7. Pompa elettrica automatica per inizià a combustiontray di u bruciatore.
8. Cù detectori di calori elettronici, si stingarà automaticamente l'estinzione quandu a temperatura righjunghjendu i livelli senza autorizà.
9. Caricatore AC o caricabatterie con caricabatterie.
10. Cù effettu audio.
11. Funzione di serratura per u zitellu.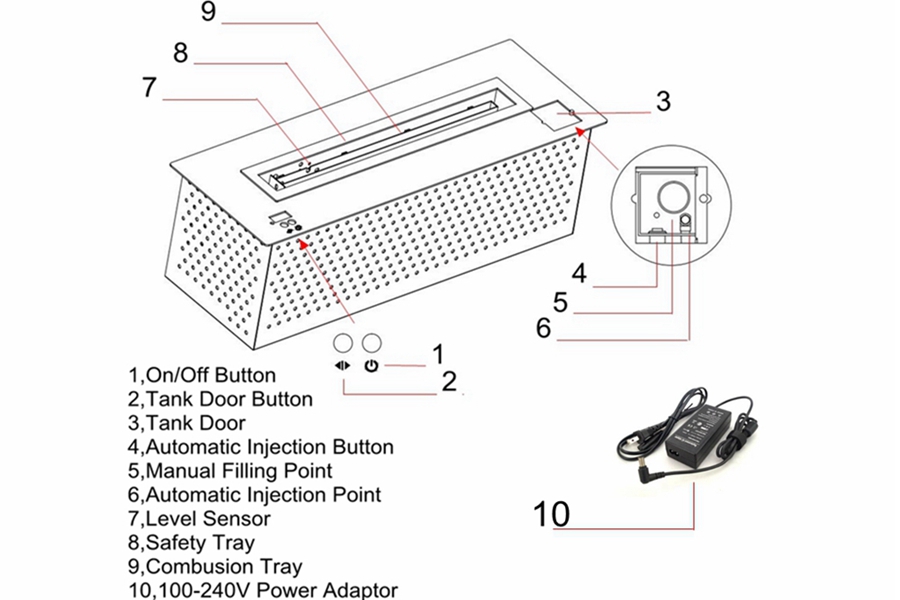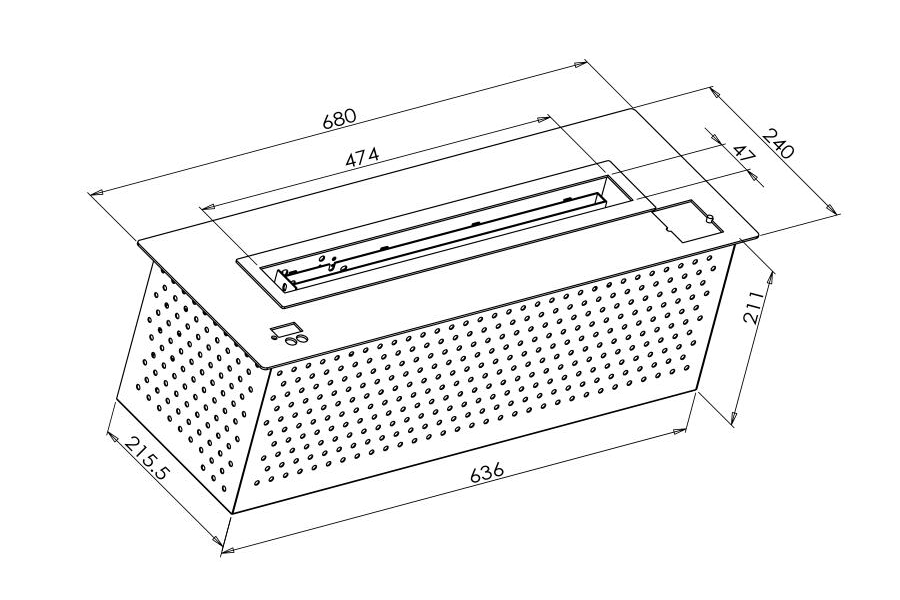 Paràmetri di u pruduttu:
Inspirations ecological fire: the mix of the cultures and the atmospheres! This will be a great idea for super interior fire space design!
We can conceive all decorations with these new fire-devices. Really Nice idea to own a modern intelligent bio ethanol fireplace!
Bring the intimate atmosphere of this beautiful fireplace in your home and enjoy the pure coziness.
Cun fiammi di art etanol Camine, Seduti inseme, Spartendu a felicità è u successu cù a vostra famiglia è i so cumpagni mentre beie vini rossi, Parrannu, Ghjucanu, A risa ... Ciò chì deve esse fantastico!!!
Tutti i prudutti di u prototipu anu da attraversà 4 cuntrolli in tuttu u prucessu:
Inspezzione di materie prime

In l'ispezione di trasfurmazioni

Inspezzione finale

Inspezione salienti
Foto di i clienti
FAQ:
Q:How about sample order?
À:We accept sample order before production, it's an necessary step before moving to successful cooperation, do not hesitate to contact with us for that.
Q:Where can I purchase one and how much does it cost?
À:Art Fireplace distributes its products in more than 100 countries and delivers to anywhere in the world. To find out where to purchase an Art Fireplace or insert, please fill in the form you can find on the contact page. An Art Fireplace agent will answer you by email within 24 hours along with a catalog and prices.
If your request is more precise and includes one or more particular models, do not hesitate to mention them on the contact form. We will then send you the specific technical description of that product, an installation diagram with the measurements to be respected as well as an estimate including delivery costs.
Mandate u vostru messagiu: